Thank you for your faithful partnership with Faith For Today. For your donation of $20 or more we will send a copy of the devotional book Whispers of God.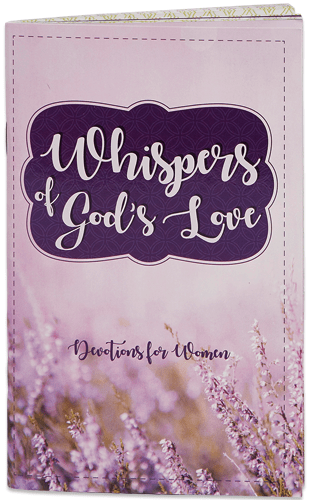 This 5-week devotional book explores Whispers of God's limitless love. He calls her daughter, bride, beloved, creation, and friend. Women of all ages will find this book uplifting and faith-building.
Faith for Today will use the information you provide on this form to be in touch with you and to provide updates and marketing. You can change your mind at any time by contacting us at [email protected]. We will treat your information with respect. By clicking the "Donate" button in the form, you agree that we may process your information in accordance with these terms.